UNTITLED (STENDARDI)
Emre Hüner , Jonatah Manno , Isacco Vasapollo , 2002
Steel tubes, fabric, wood
9 m x 10 m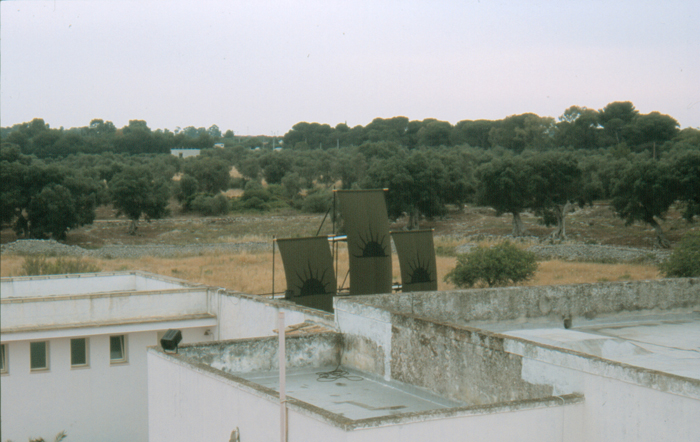 Untitled , 2002 .
Steel tubes , fabric , wood , 9 m x 10 m
This work was born from a shared experience with two other artists (J.Manno, I.Vasapollo).

We were living for a month in a "Masseria" farm of south Italy's inland, and naturally we began working on the conception of this work, a 9 by 10 meter installation.

It became evident very soon that we had to stabilize the dialectic and dialogic identity we were dealing with. Like a totem, the flags that are visible on the installation, emerge from their function of absolving from the territorial anxiety, pilgrim humanity, a kind a renovation of the foundation act. With it the new land/place is de-historized and each time the flags are raised, it is the "Time" by excellence, the new frontiers can be symbolically defined, therefore a virgin land becomes a familiar territory.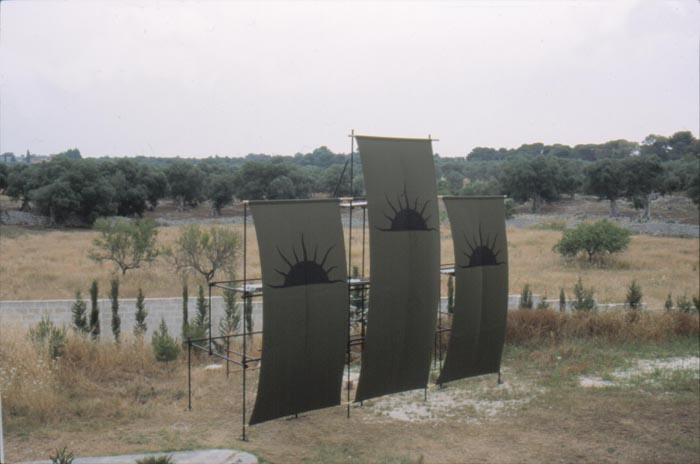 Emre Hüner , Jonatah Manno , Isacco Vasapollo
Untitled , 2002
Lecce , Italy